Hi all,
Thought i would put up an owners diary/car blog here.
I run Appreciating Classics Limited, along with my better half Carly (here on a social point of view only & not as a trader) - Carly is massively in to her cars like myself.
We have a few cars that are our 'keepers', our main one being our Evo 5.
But we had been keeping an eye out for a car/toy for her.
Saw a few bits that were interesting but nothing that made Carly say, yes i would like that.....
A while back we had a R26R which we both really liked, but with only 2 seats it really was not practical. (we have 3 kids).
So whatever it was, Carly was specific that it needed 5 seats with 5x proper seat belts, and a decent size boot.
It will not be often that we need all 5 seats as we have a family car, but if ever we did all want/need to go somewhere in it, Carly wanted it to be 'practical'.
One of the cars we did discuss was a Megane R26, but we both knew that at around 300bhp she/we would only want more and that gets very expensive on them.
Then i spotted this car go live on a Facebook page.
Being Liquid Yellow i knew Carly would like it as it is her favourite colour, and the fact it has had serious money put into making it one of the best spec'd examples means Carly will not get bored of the power.
I traveled to view the car a couple of days later, checked it over, had a drive, and reported back to Carly.
A deal was agreed, deposit paid and we collected it at the weekend.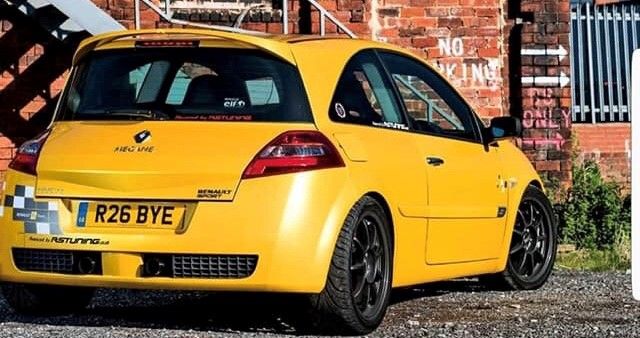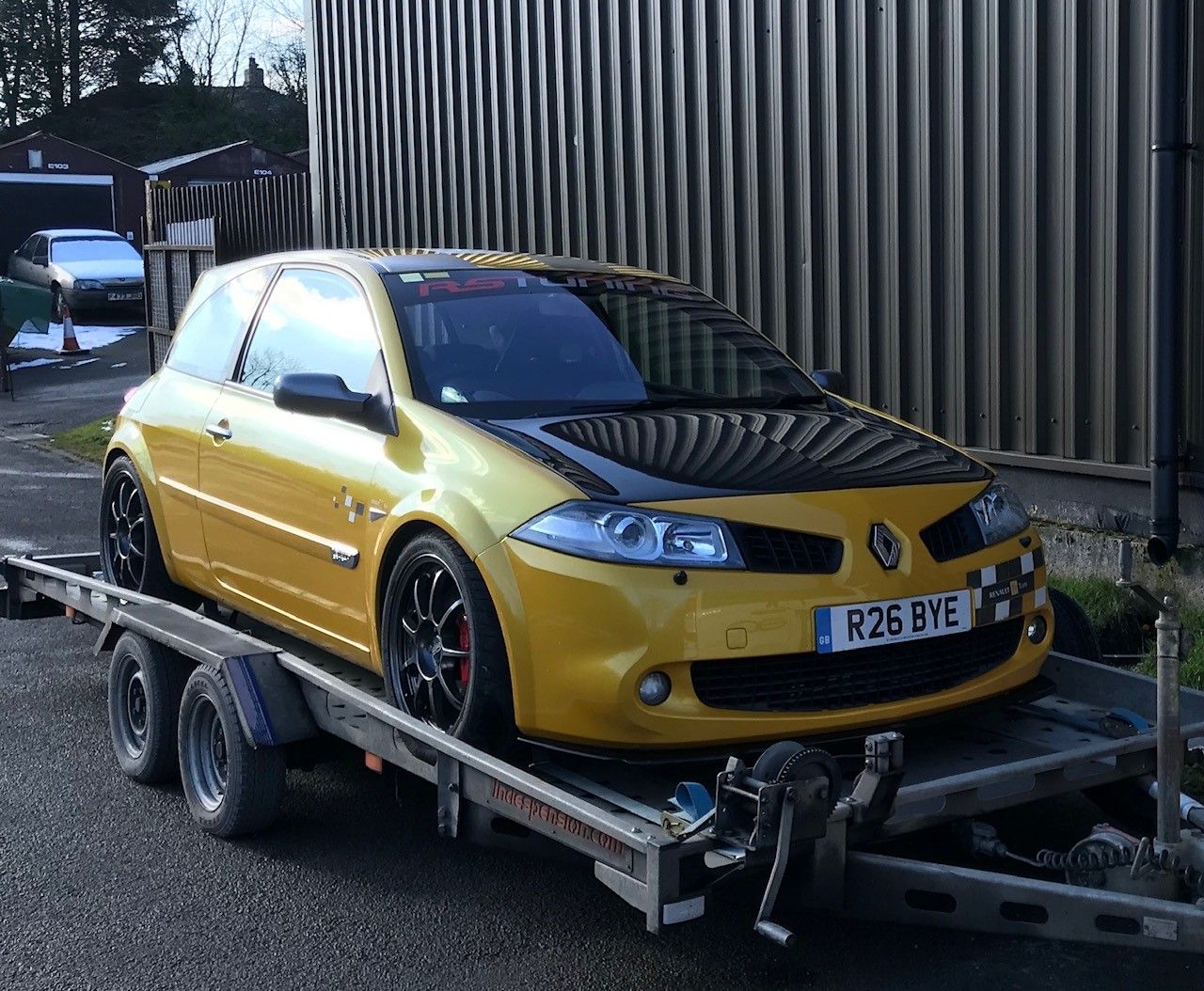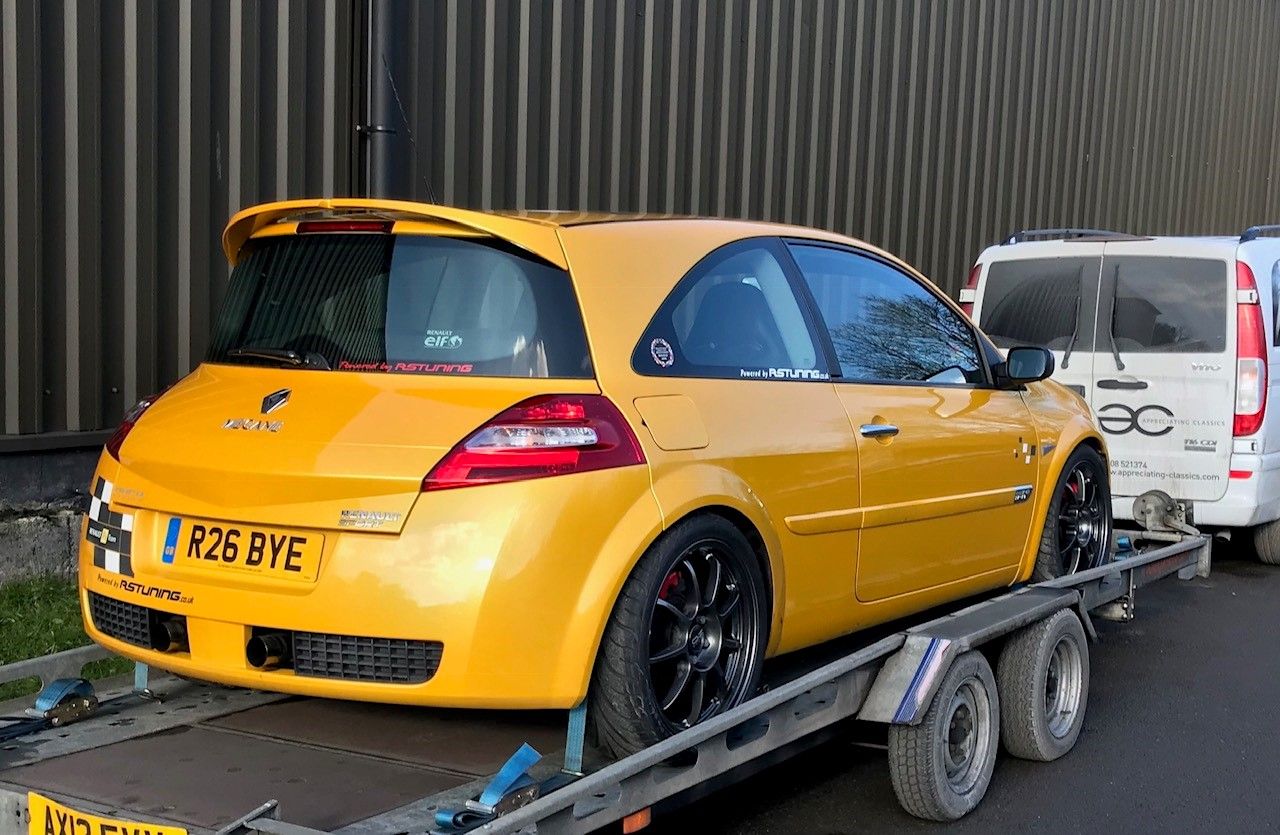 So a brief spec as follows when we bought it.....
46k miles
Fully forged by RS Tuning
Carillo Pistons
Manley Rods
Catcams
Supertech valves & springs
RSTuning turbo kit with GTX3071
Turbosmart compgate 40mm external wastegate
850cc injectors
Hardpipe kit
Pro Alloy intercooler
Mocal oil cooler
External pump & swirl pot in spare wheel well
3" decat with Miltek system, KTec backbox
AST 5100 Coilovers
RS250 front brake conversion with PF pads
Gripper plated diff
TTV twin plate clutch
595R Tyres
Corner weighted & Geo set up for track
Various carbon bits, and other parts.
All work has been done by RS Tuning.
Has 4 maps, 330, 420, 450, 487.
We have since done a lot to the car since buying it, and spent too much money on it
I will post some updates below to get us up to date.